Royal Missionary Baptist Church is nestled in the heart of the Liberty Hill secton of North Charleston,South Carolina. Royal is not only a strong proponent of its community but is also actively involved in making our members aware of matters that affect us and our surrounding areas.  
For the poor shall never cease out of the land: therefore I command thee, saying, Thou shalt open thine hand wide unto thy Brother, to thy poor, and to thy needy, in thy land. — Deuteronomy 15:11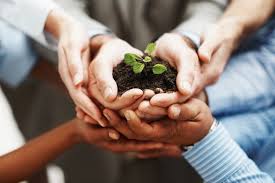 The Royal Resource Center (the Royal Foundation) is managed by the  Royal Missionary Baptist Church and Reverend Isaac J. Holt for community outreach support and activities.
The Royal Foundation is closely connected with the Resource Center, utilizing it provide assistance, knowledge, resources, skills and guidance for those that may otherwise not have access to these ammenities.  The Royal Foundation provides hands on practical experience in the areas of employment, technology, education, business, health and wellness, project renewal and economics to individuals in the North Charleston and Tri-County area.
For additional information on the courses and material schedules, please contact the foundation at at info@theroyalfoundation.org. The Royal Foundation's website can be found at The Royal Foundation.org.